Daytona Brake Pads for Motorcycles
There are five types of motorcycle brake pads are presented in Daytona's line up. They all have its purpose, and braking characteristics focused on improving your driving experience and provide safety in any situation.
GOLDEN Pads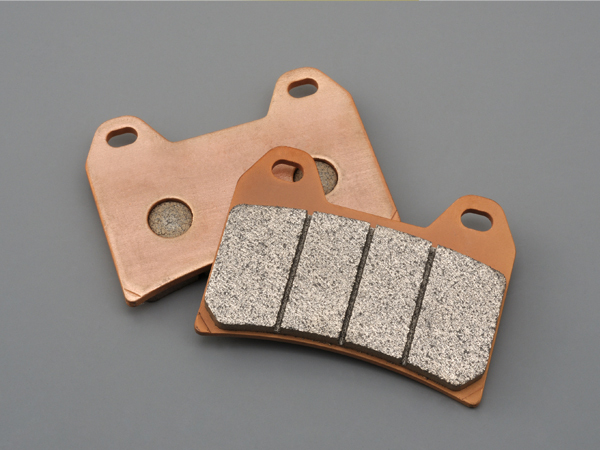 This type of brake pads provides excellent friction and grip in early brake stages, it gots up smooth feedback on braking levers and demonstrates dominant brake performance.
Absolute braking force μ 0.7 (company's experimental data) which can be braked safely even under high loads such as high-speed driving and tandem driving, and straightforward controllability, it gives room for controllable braking.
A golden pad that creates relaxed riding will support your travels at any extremes.
AKA Pads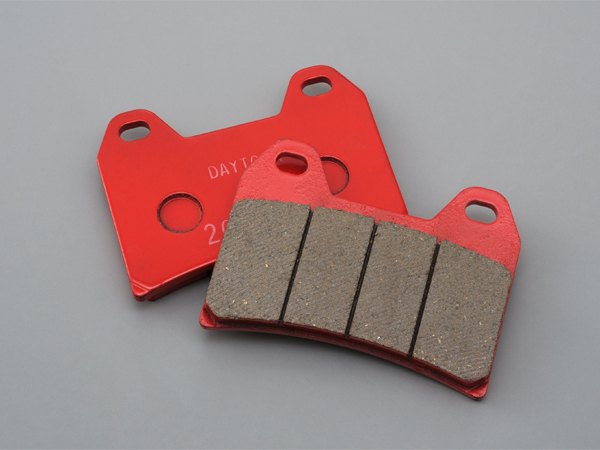 The red pad sticks to "how it works," and continues to evolve to that age and era.
You can easily forecast your stopping line and get a feeling of full linking to the braking system.
This type of brake pads has low-temperature dependence, which means it is hardly affected by weather conditions, and it keeps stable effect for a long time.
That is the "brake pad that interacts with the rider," the evolving red pad.
HIPER SINTERED Pads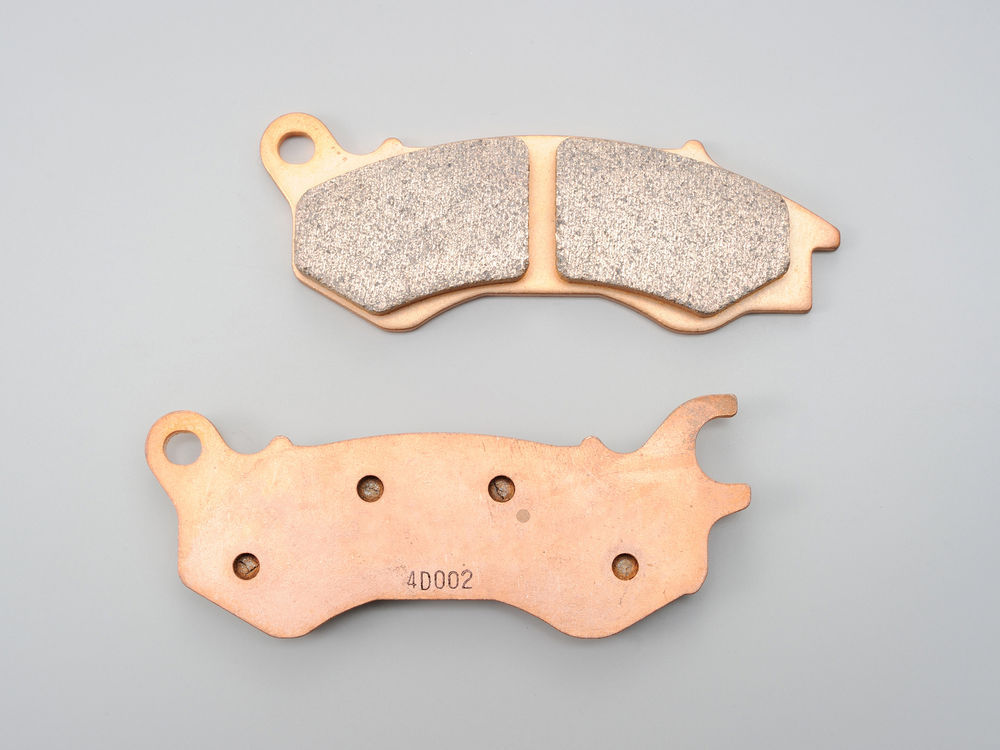 This type of pads is focusing on durability and comfort and deliver general driving performance.
Long life performance. Further refining the weather resistance which is also a feature of the sintered metal type, it improves weather resistance performance of about 10% against the golden pad.
The pads don't create dust. Due to long life expectations, the pads reduces proportionally and don't dirt the and the wheel, which helps to keep motorcycle clean.
HYPER Pads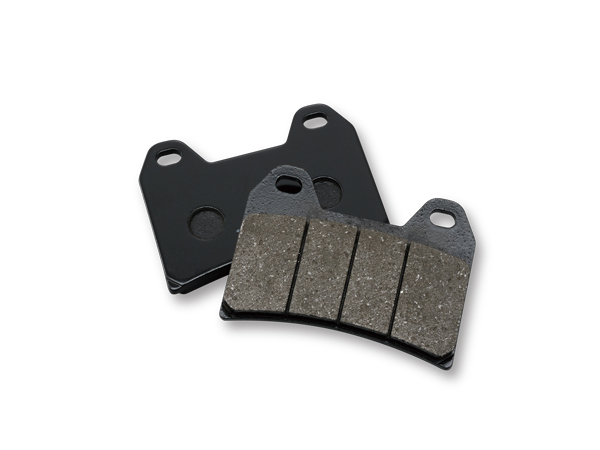 Semi-metal pad excellent in cost/performance ratio and show all-weather stable performance.
While keeping the cost to the lower limit, the excellent performance is necessary for street use to consider the safety. Basic brake pads with the affordable price to performance and high reliability.
H-D Pads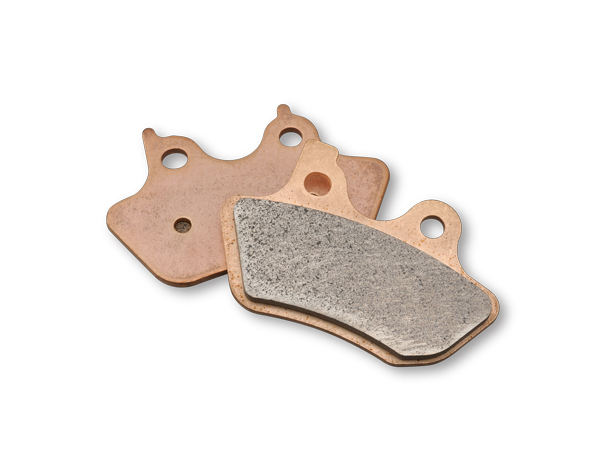 H-D pads which matched effectiveness and controllability in a well-balanced manner.
In the case of Harley Davidson, due to the structure of the bike body such as weight and caster angle, pads that requested a high coefficient of friction like a sports bike would soon be brake locked and will become difficult to get on. With the know-how cultivated with the Golden pad and the red pad, it is a "Harley Davidson Pad only" which has been successfully adjusted for efficiency and controllability.