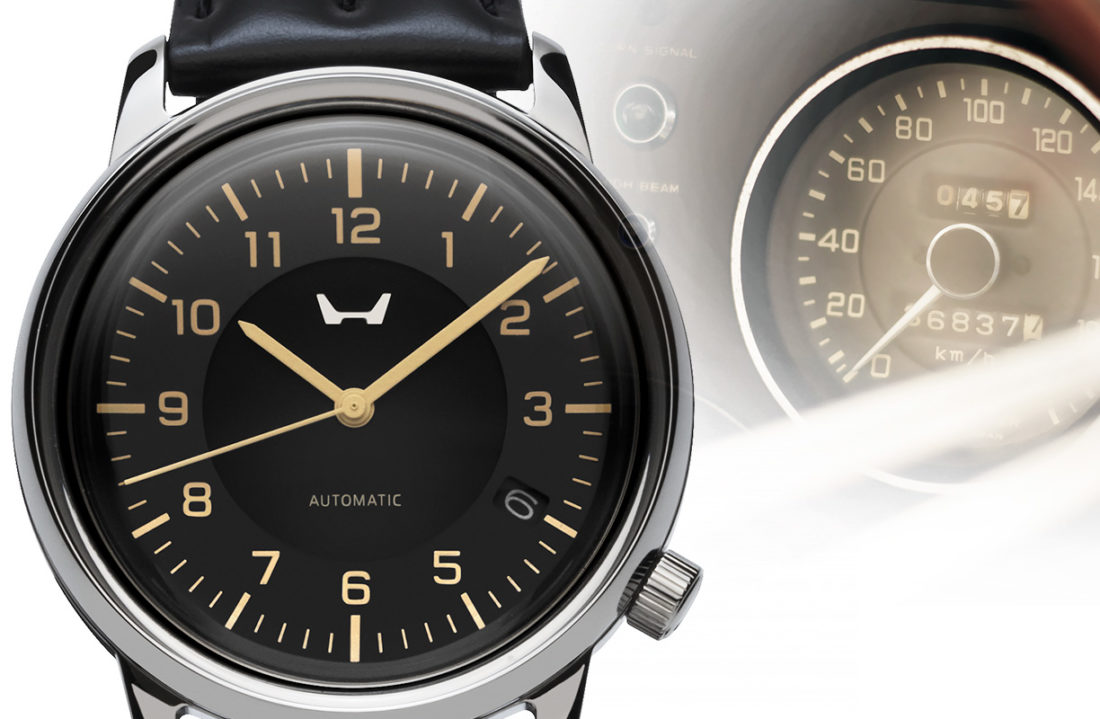 Precision Like a Watch
Honda S800 appeared as a compilation of the S series in the 1960s. It is the engine called "precision like a watch" that characterises its performance and reliability. The DOHC 4-cylinder, with its passion for Honda engineering, achieved high output at high speed.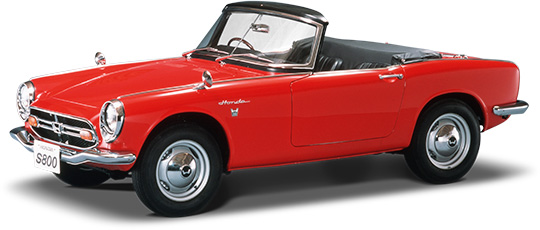 The Honda mechanical watch collection is a mechanical watch that was inspired by the shape of the S800 and was born as a tribute to its precision. The pendulous device, which produces rotational torque with a complex mechanism, is housed in a case that reflects the times, and the dial, reminiscent of a meter panel, conveys the uplifting at acceleration. This time-honoured watch with a passion for classic Honda.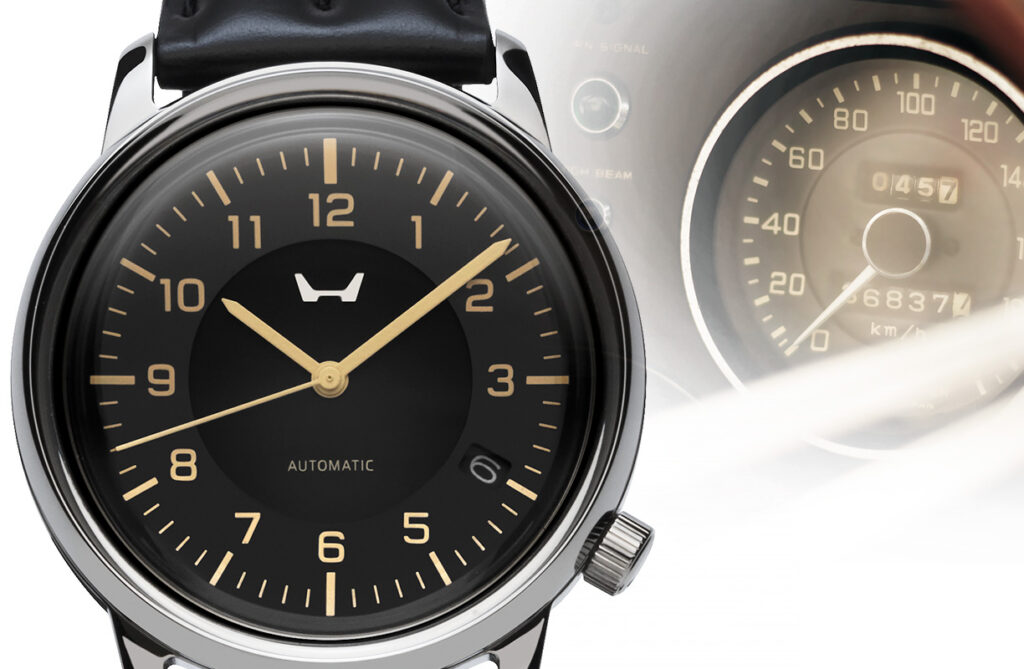 Three-dimensional dial reproduces the motif of S800 gauges panel. The "H" mark emphasizes the design used in the early Honda vehicles.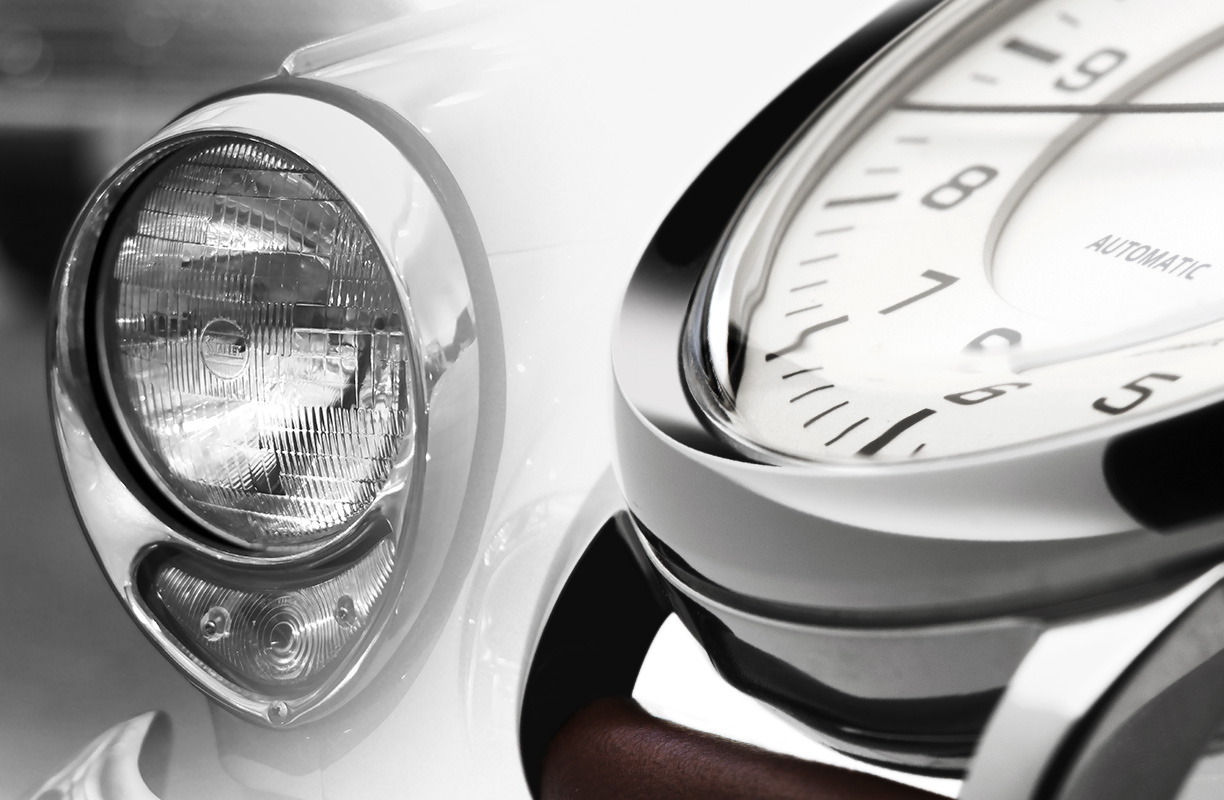 The case emphasizes the world view of the 60's sports car. The lens of the double curve glass creates a look that hasn't been seen anywhere but S800 headlight.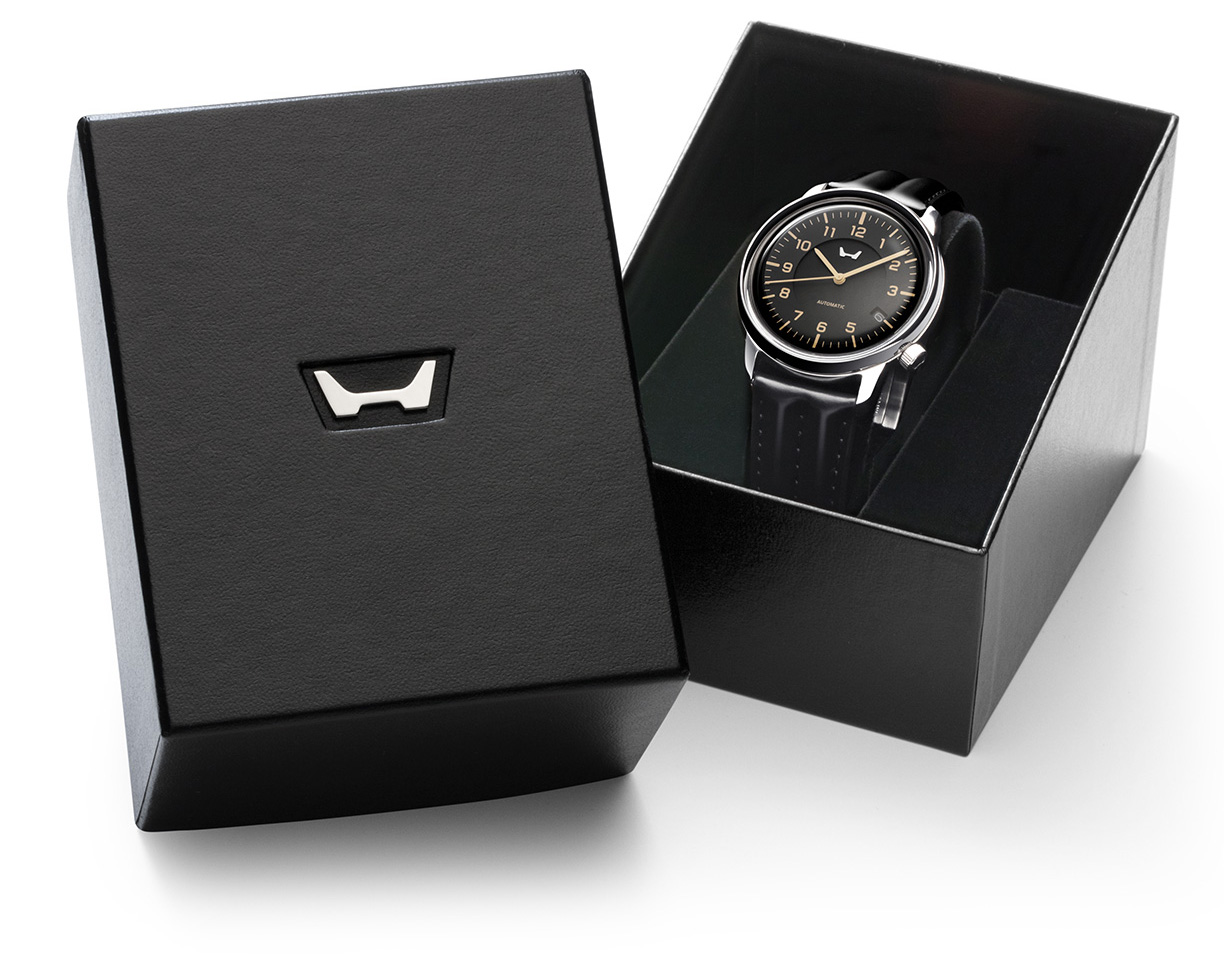 This mechanical watch delivered in an individual case with fine black leather. It is created by a skilled craftsman by hand.