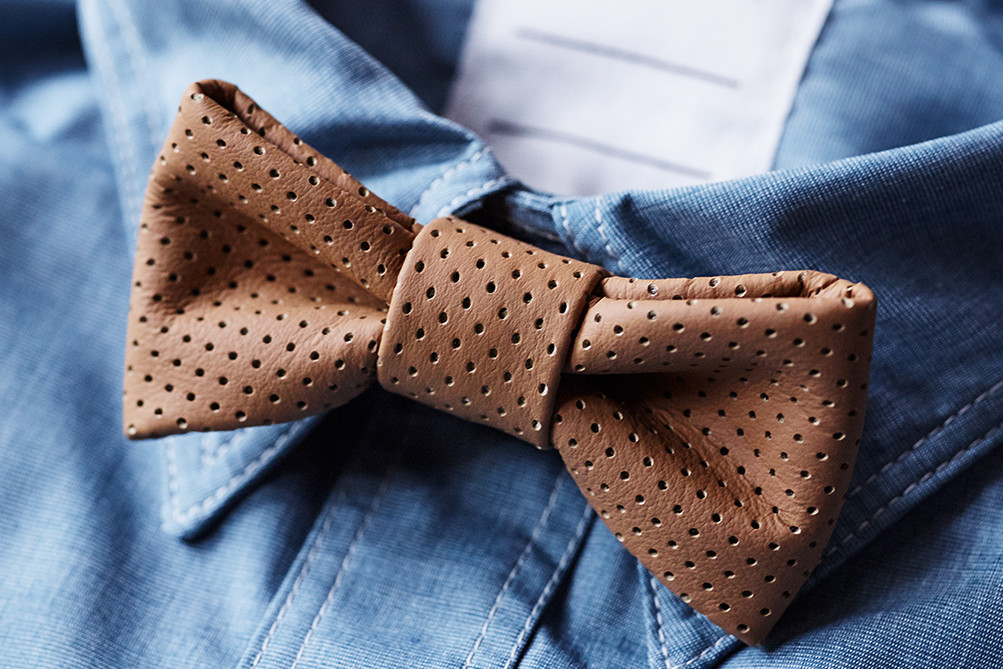 Leather bowtie by Roberu
Unique bowtie of Lexus LC leather which combines quality and casualness.
"The bow tie to casual with formal image" as the theme, which is fabricated using the seat leather of the flagship coupe that symbolises the next generation of LEXUS "LC" bowtie.
Is intact luxurious texture, elasticity has been created by a return of the leather, plump and beautiful form and that, the dot pattern of perforations have been subjected to the surface, it gives the casual impression in pop. What I worked on was Shinji Iwamoto, the founder of "Roberu" who delivers leather craft to the world with the concept of "Handmade in Japan".
Everything to the invisible part with one needle and one needle carefully finished high quality and playful design, as well as events and parties, as well as daily dress accent. We realise a unique fashion and produce a special day.